Pieces of Australia is committed to leaving a positive impact on the world by committing to protect land from being disturbed by construction, sporting, driving or other similar activities. To help bushland/rainforest regeneration in Australia and parts of the world which are subject to bushfires, flooding, droughts and severe storms, we donate 20% of our gift pack sales to our not-for-profit partners to help regenerate at-risk areas. This includes a minimum of 2 trees planted per square metre to meet our reforestation objectives.
We are excited to announce our partnership with:
Trees For The Future (TREES) as an Impact Planting PartnerOne Tree Planted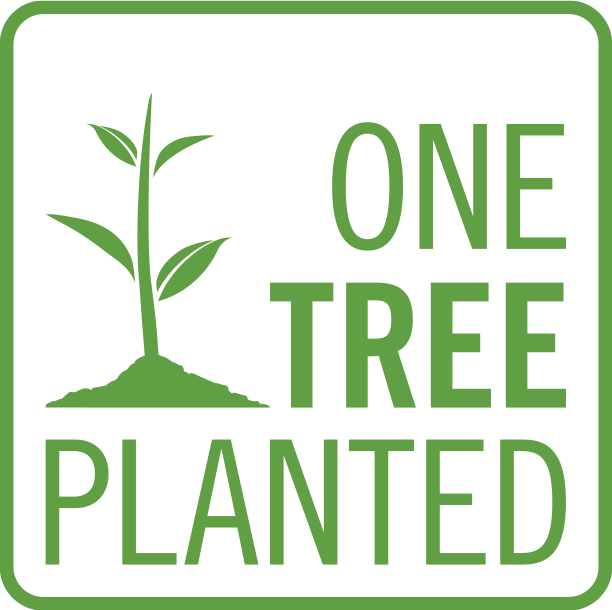 Australia's forests range from ancient Gondwana rainforest, and tropical mangroves to extensive bushlands made up of native acacia, melaleuca, and eucalyptus trees. Your donation will help to plant millions of trees across Australia to expand habitats vital for native wildlife. Planting trees will help ensure the health of these forests after devastating fires and reduce the risk of wildfires in the future.As well as recovering fire-damaged lands, your support for reforestation in Australia will help restore habitat for native species that depend on these environments, such as koalas, echidnas, sugar gliders and other wildlife found nowhere else in the world.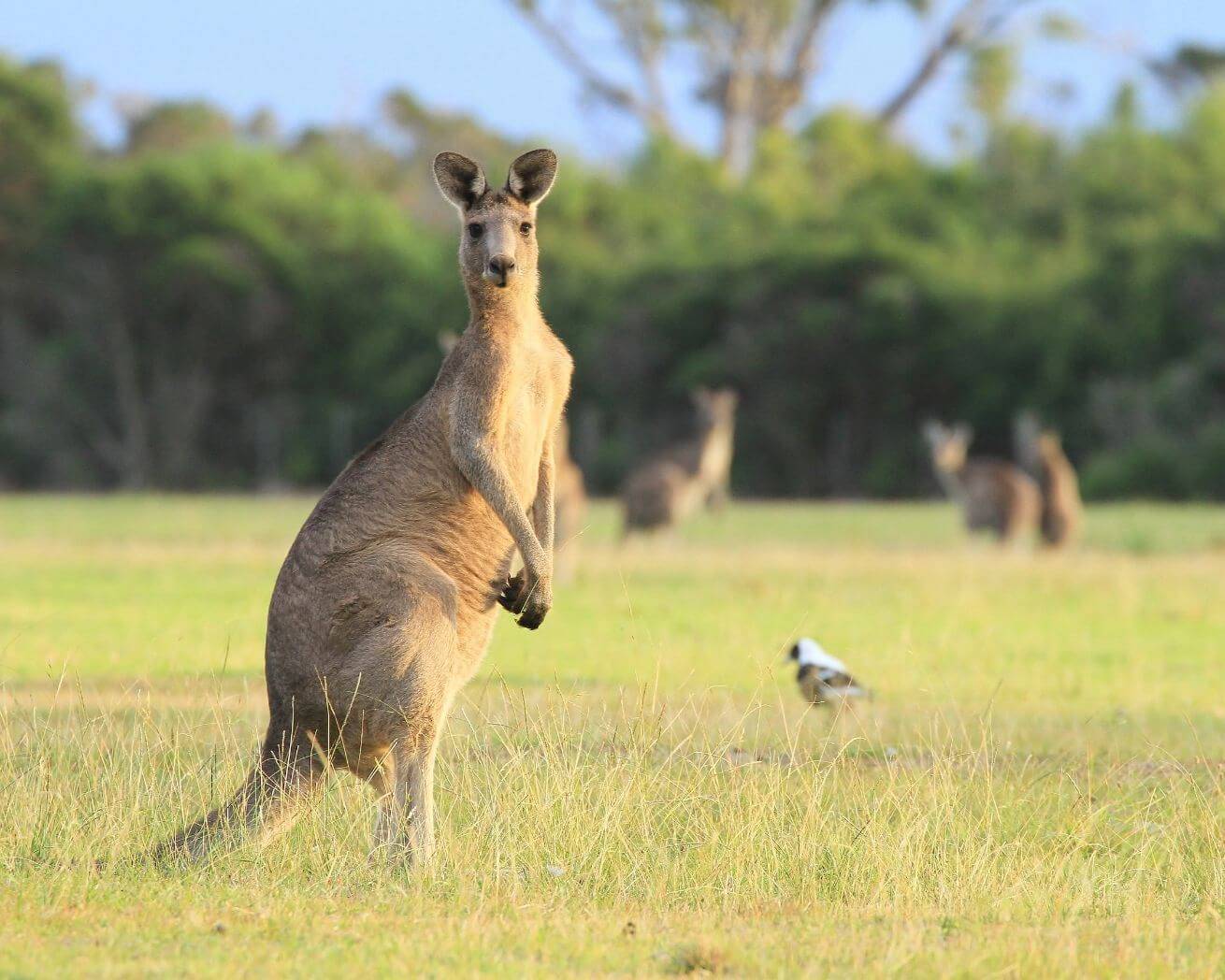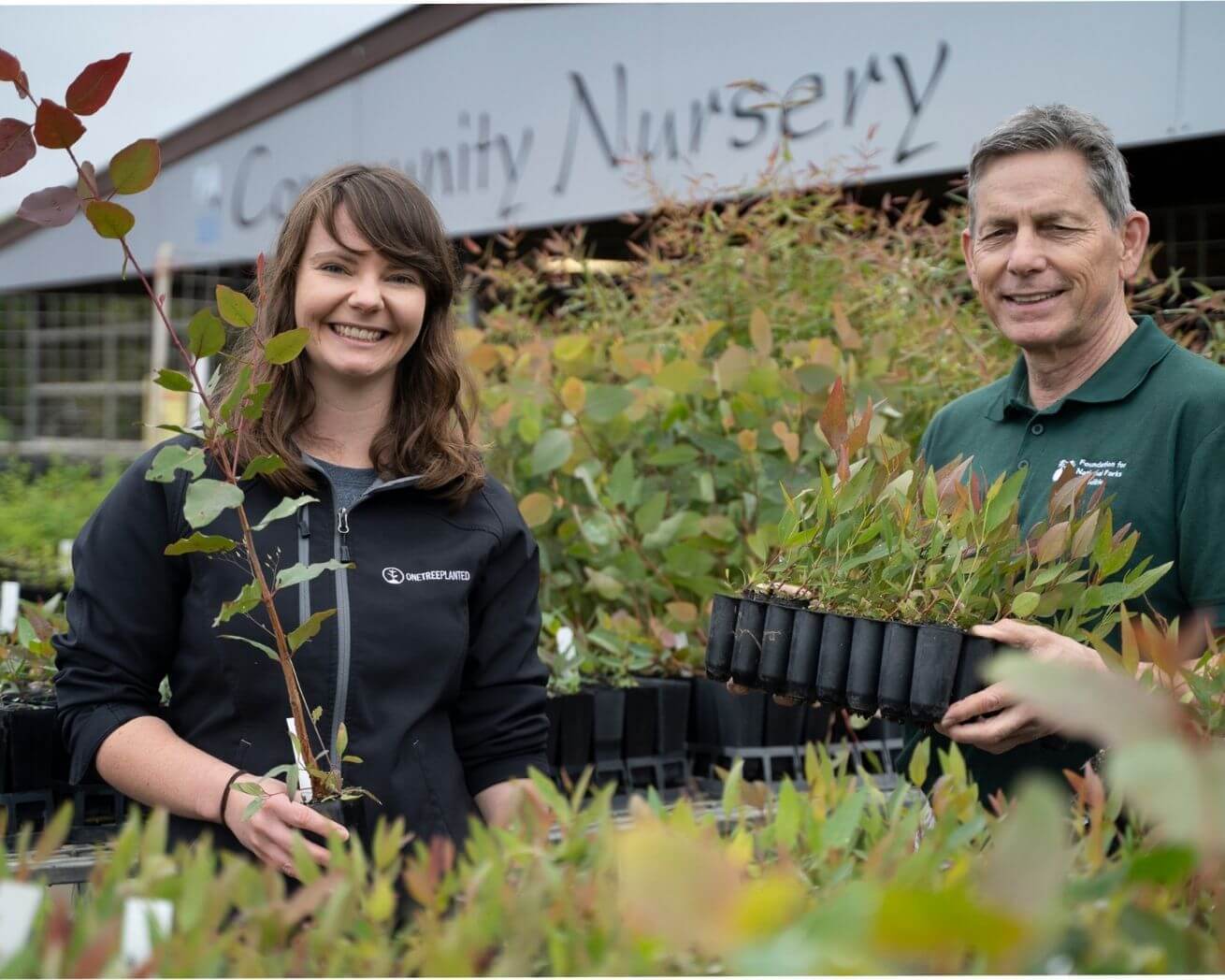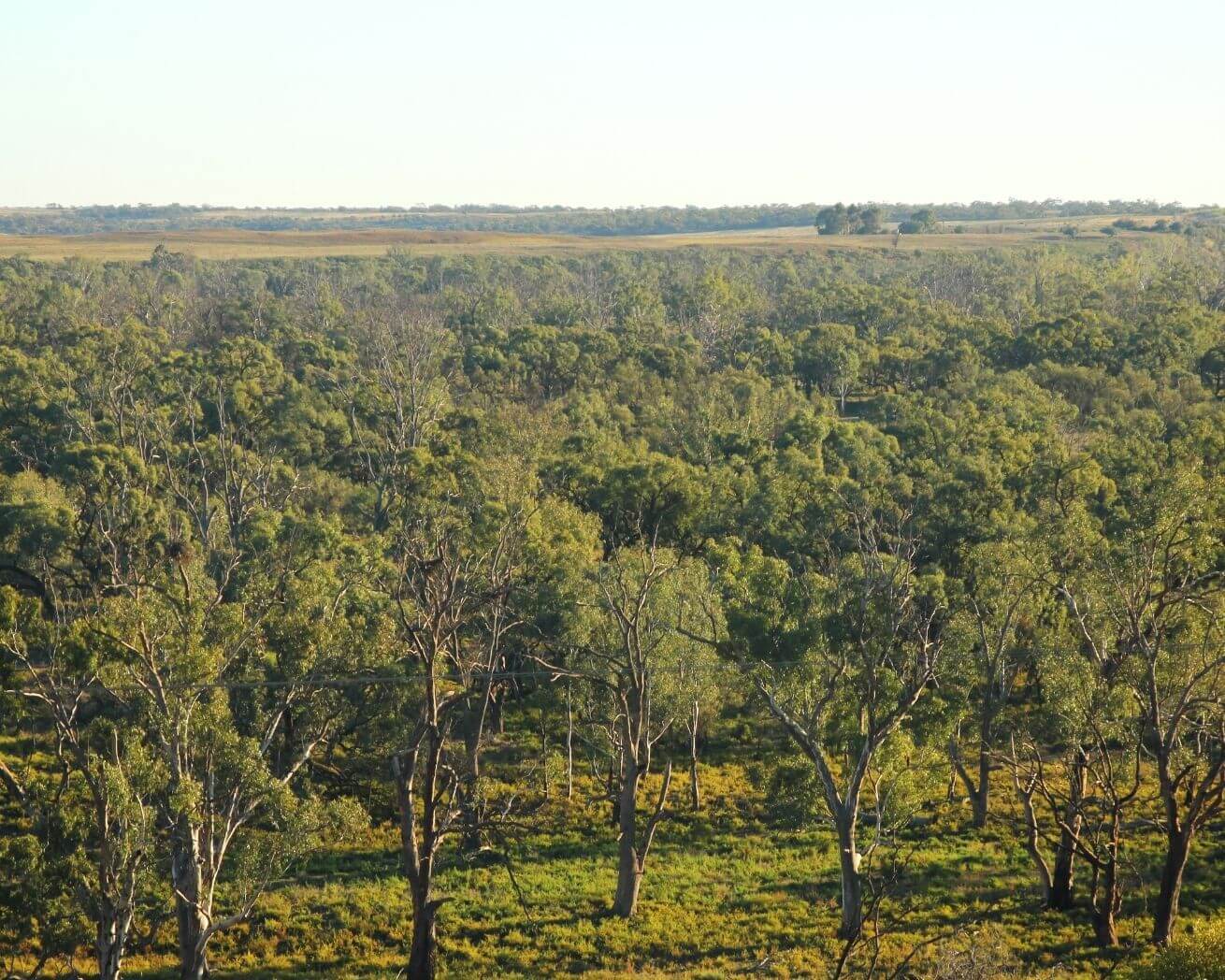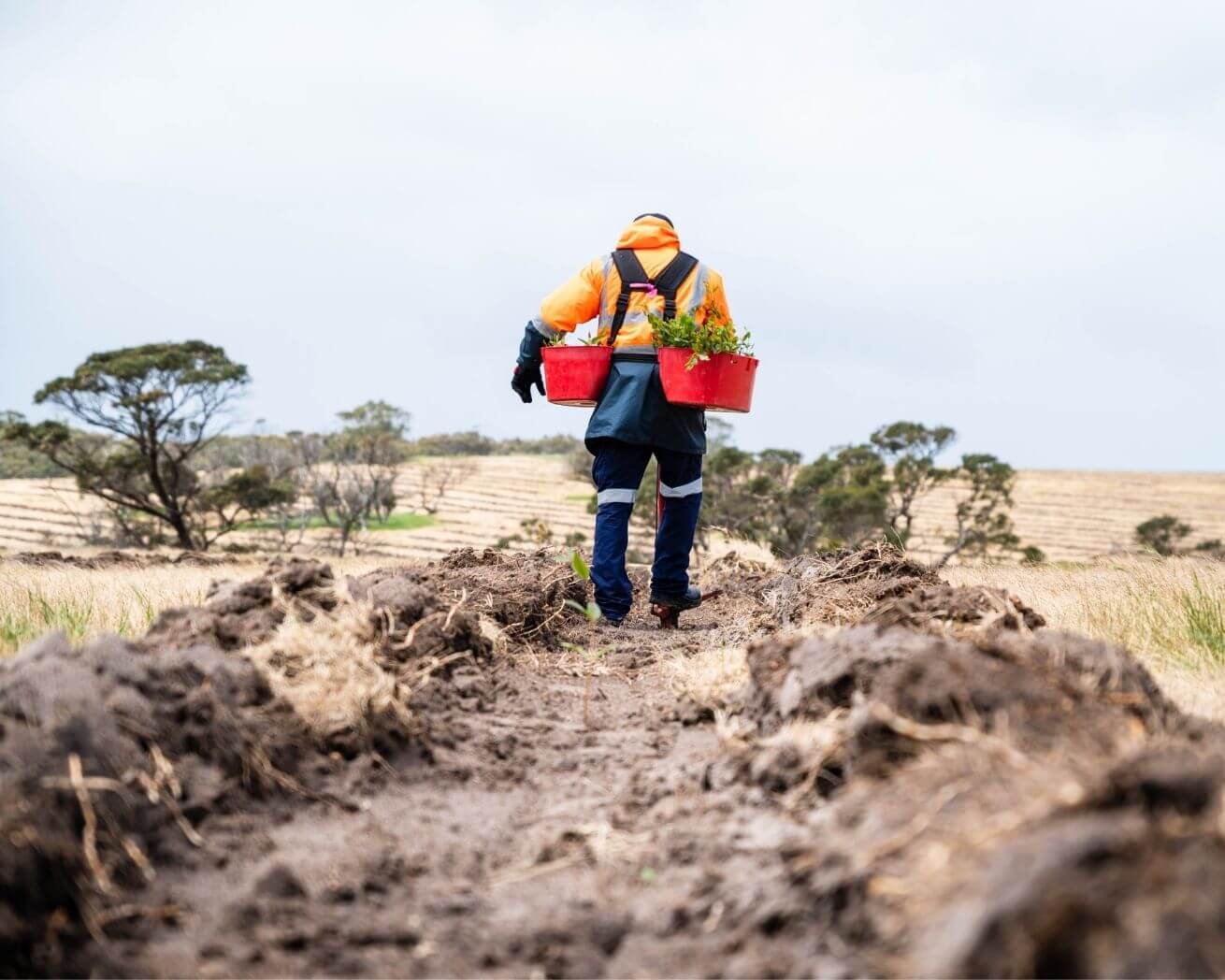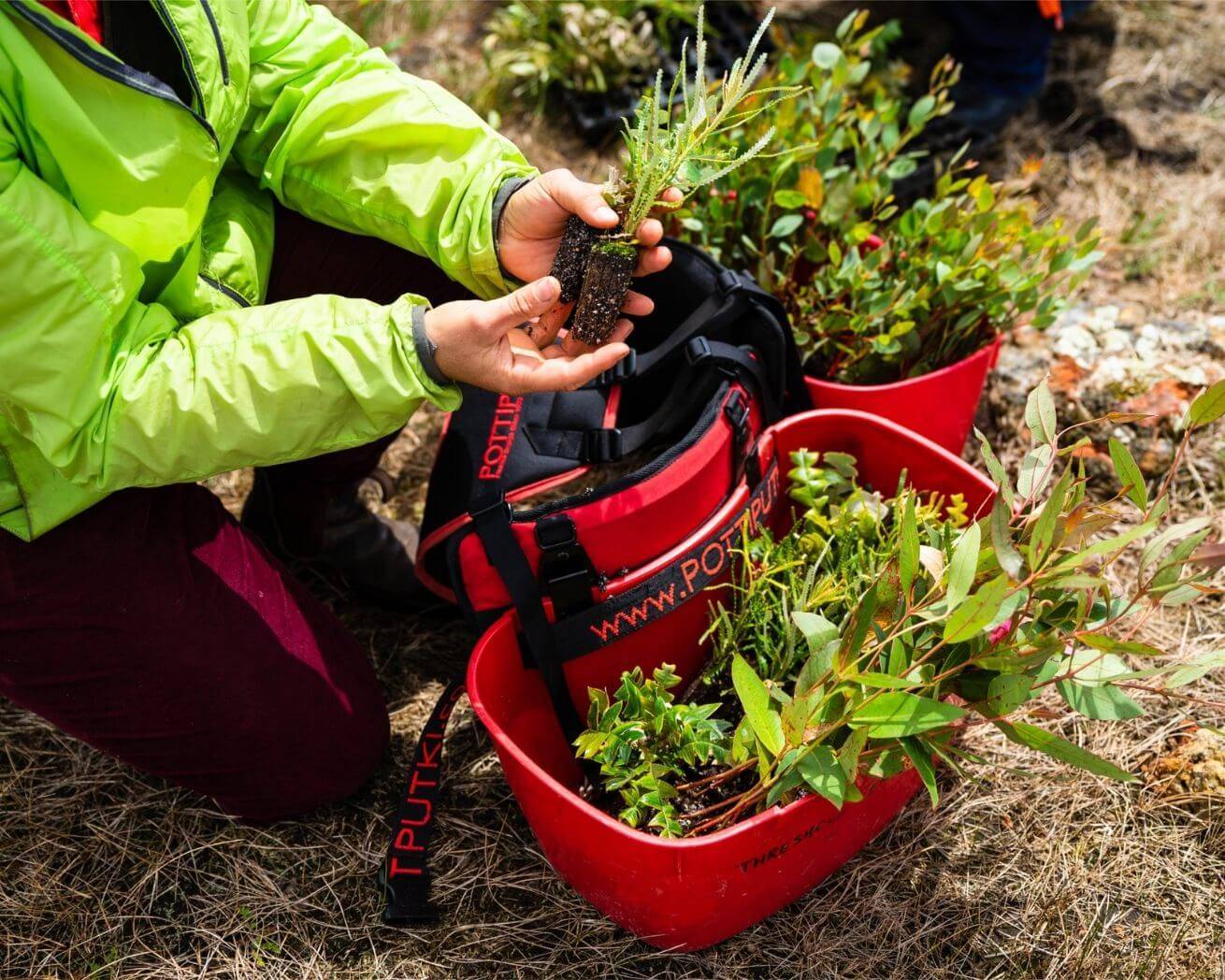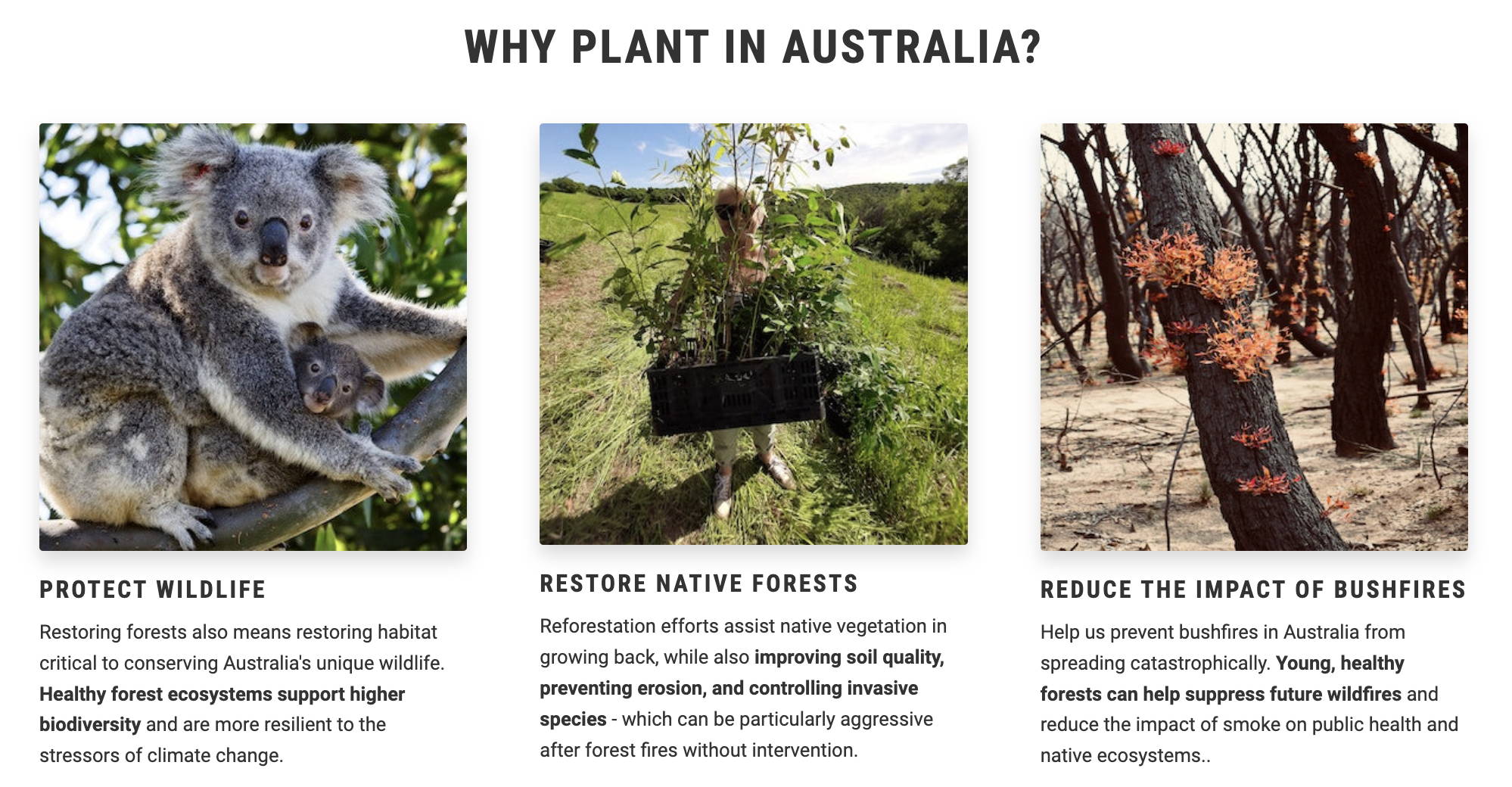 Around the world, modern and industrialized farming practices are destroying the environment—and, at the same time, failing to provide reliable income and nourishment for the farmers we all depend on to survive.
At Trees for the Future (TREES), they recognize that unsustainable land use is the root cause of our most pressing challenges. We confront these challenges by serving the people at the heart of our global food systems: farmers and their families.
As a global leader in agroforestry training for over 30 years, TREES provides hands-on, immersive education, skill building, and support, encouraging farmers to work with nature, not against it. Our signature methodology, the Forest Garden Approach, helps farmers transform their land with thousands of fast-growing, ecologically appropriate trees and dozens of other crops, creating new possibilities for themselves and their communities.
By embracing sustainable land practices, farmers are reclaiming their agency, breaking the cycles of climate change and generational poverty, and rebuilding our food systems from the ground up.